What's great about Pixelpost is the wide selection of templates and addons available.. and if you're not satisfied, creating a new cool template or a useful addon is relatively easy.
So, let's take a look to the best Pixelpost templates out there.
Dark Matter
Dark Matter is a great theme with some cool fancy Ajax animations and a carousel effect to browse your photos.
You can find a Free version of this template and a Pro version with various extras (it's $49.95). And yes, ReallyJapan is using a customized version of the free version.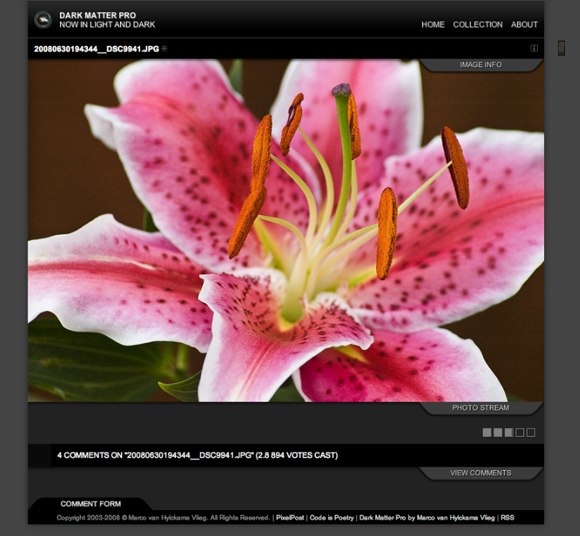 Free version Demo
Pro version Demo
Dark Matter's Home Page
Download Dark Matter
Switchy
Switchy is an interesting template that changes its layout according to the orientation of the photo.
The layout is very clean and easy to customize.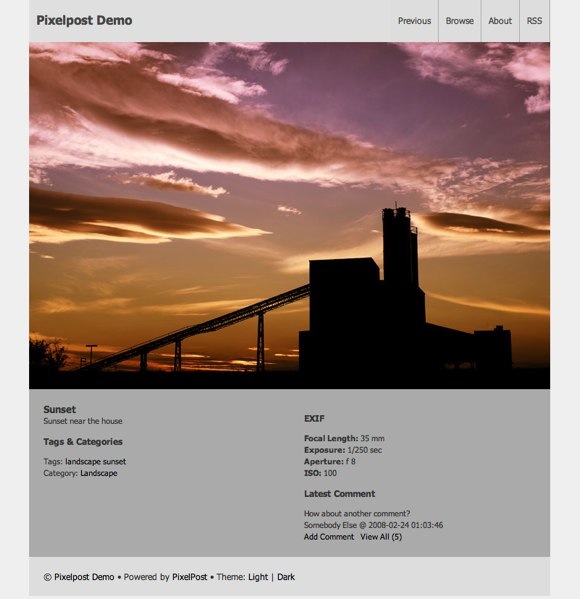 Check the demo here
Download Switchy
Pixelfy
Very clean and simple layout that let's your photograph speek for it self. It wraps around both big and small images.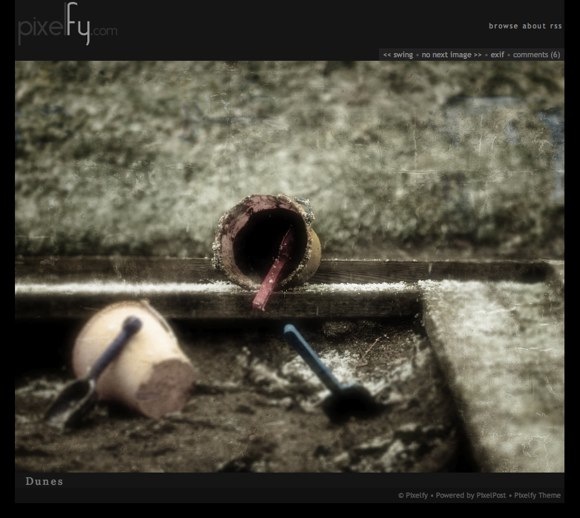 Check the demo here
Download Pixelfy
Delicious
Delicious is a fresh and tastey photoblogging template for Pixelpost. It's a very nice theme and I've used it for the first version of ReallyJapan.com.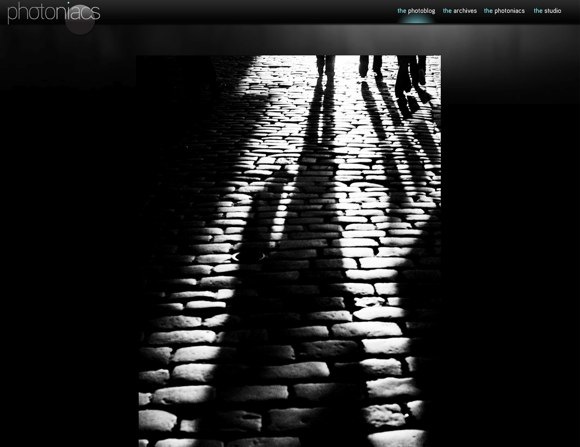 Check the demo here
Download the updated version by Andrew here
The World in 35mm
An extremely clean, modern and simple template for pixelpost you're going to love, I do. One of the best IMO.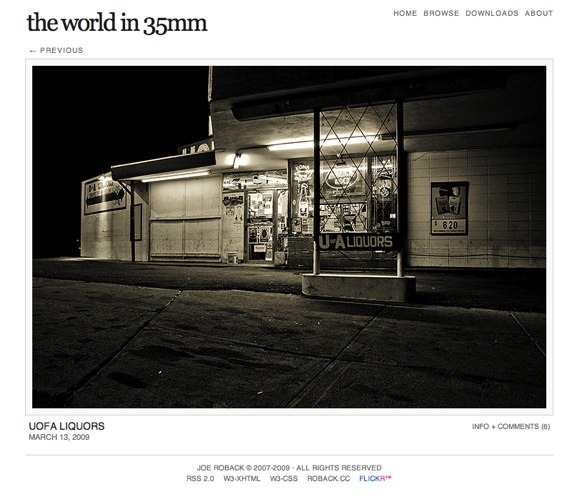 Try the demo here
Download from here
Pixelution
If you want a template with an unusual layout and some interesting features, check this out.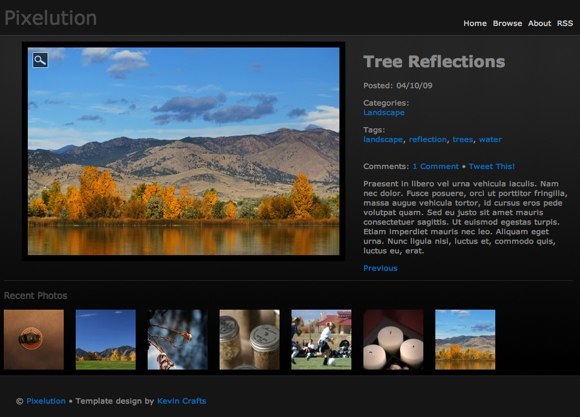 Check the demo here
Download Pixelution
Hoo! (Pixelpost template for iPhone)
Well, have you ever visited ReallyJapan.com using your iPhone? Well, you should, because it uses this template to offer you an iPhone customized version.
Now, you need to mess a little with php and your pixelpost installation to have the browser detect if you're using an iPhone or a regular browser and switch the template… It's not hard, but it's not extremely easy.. I did it and maybe, if someone is interested, I could write a small tutorial on how to use this template in the future..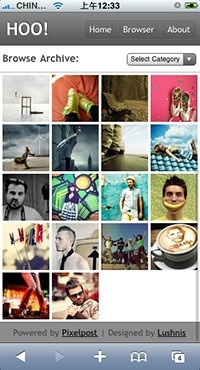 Focus
A simple, dark and clean template.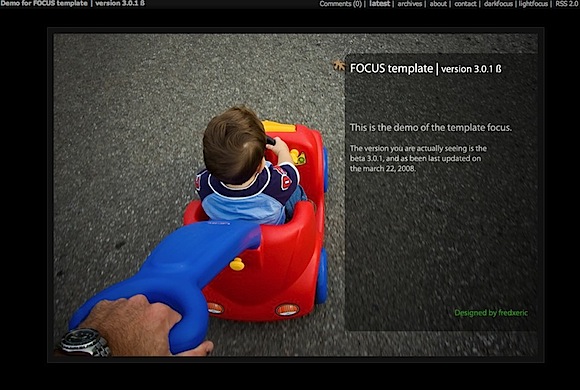 Check the demo here
Download Focus
Photographer's Template
A template geared more towards a self promotional site for photographers.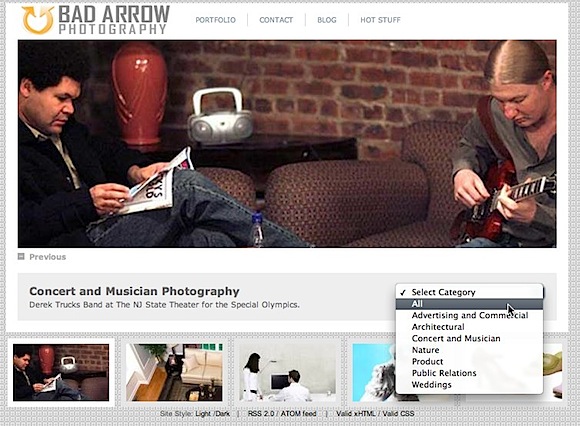 Try the demo here
Download the template
Raia
A very nice template with a new, fresh web2.0 look.