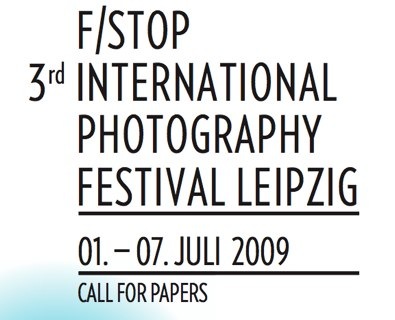 The 3rd edition of the International Photography Festival F/Stop takes place from July 1st – 7th 2009 in Leipzig, Germany.
The festival focuses on contemporary national and international photography.
The main program focuses on the changes in live of two generations after the revolution in 1989.
Additionally a symposium on "Curating contemporary photography" will be organized.
Artists can the download at http://www.f-stop-leipzig.de/v3/en/aktuell.php the application form for this year's international competition called "Where do we go from here?". The deadline for sending your work is *6th April 2009*.
The finalists will be reviewed by an international jury.
The winner will be invited to join the world's biggest portfolio review in Houston,Texas (USA) and can present his/her work to famous directors, curators and artists from all over the world.
From Moritz Arnold
F/Stop Festival Team 2009